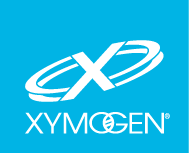 The Blood Chem Software is excited to announce that we just finished updating and refining the Xymogen product line into the software program. So now you can generate the HIP and Product Summary Reports using their products!
To enable the Xymogen product line in your account, you must first activate their plugin by either clicking the "Manage Plugins" button on the right of your home page dashboard or click "Plugins" under the "My Account" drop down menu.
Once on the plugins page, please click the red "Enable" underneath the product line buttons. This will allow you to be able to select the Xymogen products from the Products menu on the Report Center dashboard.
You can also browse the products by visiting the "Product Reference Guide" under the Clinical Tools drop-down menu on the horizontal navigation.
For those of you not familiar with Xymogen, please visit Xymogen.com and sign up for a professional account. Xymogen has a line of innovative dietary supplements and they pride themselves on being a 100% physicians-only company. In fact they back this up with a impressive record of 0 unauthorized online retail sales. They're not on Amazon, not on Ebay and definitely not on Vitamin Shoppe! we are proud to have their product line built into the software program.